Find something for your favorite person at Hogfish Tees and then give yourself a present by getting 20% off of everything in your cart!  Use coupon code: HOHOYA
Order before 12/10/21 to be sure you get your awesome stuff before Christmas.  Sale ends on 12/15/21.
See the whole Big T-Shirt Shop
With over 650 t-shirts and products you are sure to find something that will make you look awesome!
Welome to Hogfish Tees

You'll find hundreds of designs available on T-Shirts, mugs, hats, stickers, and other awesome products.  
Use the menu above to view all the categories available or scroll down to see some of our popular categories. 
Look good in the Great Outdoors
If you're more at home in the outdoors, in a tent, a RV, on a motorcycle or in a UTV then we have some awesome stuff for you and your crew. Check out The Camp Crew Gear Shop.
Like to Get Dirty?
Check out the Hogfish Tees Big T-Shirt Shop's Motor Sport Shop.  You'll find car, motorcycle, UTV, and other things with wheels t-shirts and other porducts.  Put on your seatbelt & helmet and take a look.
We've gone to the Dogs
If you're a dog lover like me then you'll love these dog lover t-shirts and other products.  Your best friend will think you look great!
Our 'Celebrate The Belly' Collection
If you have a beautiful belly let the people know that you celebrate it.  Big bellies are awesome. 
Tech Lovers Tees
Are you a Geek? Nerd? Techie? Developer? Engineer? That just means you have a great job.  Get one of these t-shirts and show your Tech Love.  
We Have Stuff for Kids Too
Just because you're little doesn't mean you can't look awesome.  Take a look at our products for babies and kids.
What our customer's are saying…
A little late getting it, but my fault not ordering it in time for Father's Day!!!
But message the person making it and got back to me right away, communication is great!! Still but a smile on my dad face ☺️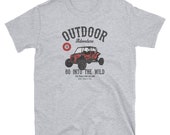 Outdoor Adventure UTV Version 2 Unisex T-Shirt for all Polaris RZR, Yamaha YXZ, Honda Pioneer, Can-Am Maverick, or a Textron Wildcat
Krisi
Love the shirt!
Billie Jean
Just what I needed.
This shirt was just what I needed for the day before my adoption. Thanks Chris!
Kennedy D
I got for my granddaughters birthday she loved it.
I received it a day earlier than I expected
maxine
Love this shirt!
This is a great shirt and I can't wait to wear it when I get to ASU next year.
Venla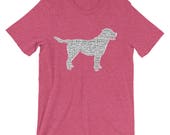 Life is Better with a Lab Unisex t-shirt
Jennifer
Love the shirts.
Ordered three for our Golf Cart riding group and everyone loves them!!!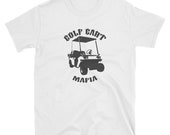 Golf Cart Mafia Short-Sleeve Unisex T-Shirt for the favorite golfer or golf cart owner in your life.
Kris
Great to work with! T shirts came out awesome and couldn't ask for better customer service!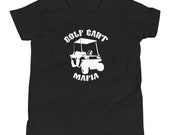 Golf Cart Mafia Kids Short Sleeve T-Shirt
Rachel 
Perfect gift!
Matches my sons Talon exactly!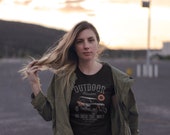 The Honda Talon 1000X UTV Outdoor Adventure Short-Sleeve Unisex T-Shirt
Robyn
This arrived just before Christmas
I got it for my Boyfriends father in black. He loves it! He's always riding his golf cart around his neighborhood and fixing them up for others. He cannot wait to show it off to his friends.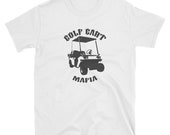 Golf Cart Mafia Short-Sleeve Unisex T-Shirt for the favorite golfer or golf cart owner in your life.
Tracey Arleta
Golf Cart Mafia funny T-Shirt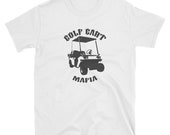 Golf Cart Mafia Short-Sleeve Unisex T-Shirt for the favorite golfer or golf cart owner in your life.
Johnnie